Rosebud.ca
Be sure to mention you saw
this at Rosebud.ca!
Rosebud Memorial Hall Rentals
1-403-677-2017
rosebudsue64@gmail.com

Box 637
312 Severn Ave.
Rosebud, AB T0J 2T0
Back-up: Pat Murphy
murphsrosebud@gmail.com
403 677 2088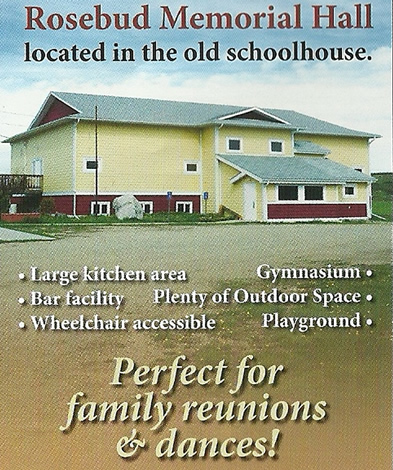 Rosebud Memorial Hall rentals & group camping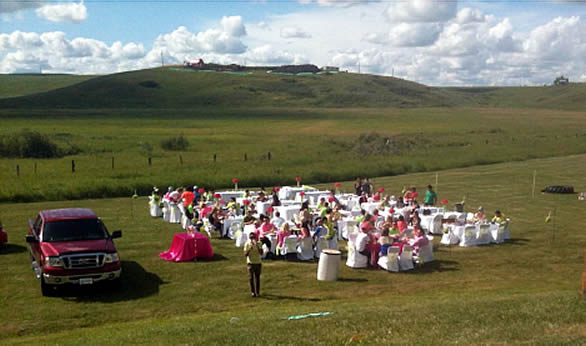 A great place to hold a family reunion, wedding anniversary or sports weekend. Located a short distance from Rosebud Theatre, and the Akokiniskway Golf Course.
Rosebud Memorial Hall is a two-story facility with a full kitchen/dish washer, stage with sound and lighting system, bar, eating area that seats about 150 people or so. The basement also features a small gymnasium. There is a wheelchair accessible lift to all floors.
The grounds contain an upgraded playground, ball diamond and a camping area with fire pits.
Camping area spots are available only with hall rental for $15 a night.
Non-member rate is $300 per day, $150 for a half a day (6 hours or less) or $50 meeting rate. Discounts available for multiple-day events. All prices are subject to change.
Now with a wheelchair accessible lift to increase access to upstairs floor and downstairs wheelchair accessible washroom! Lights have been updated to LED in the main hall. Overflow is now cleared out so more rromspace is accessible.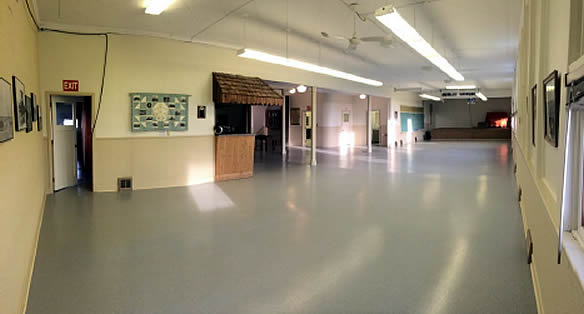 Main area 22' x 68' | Stage 10' x 20' x about 3' high | stairs as well as rear access through kitchen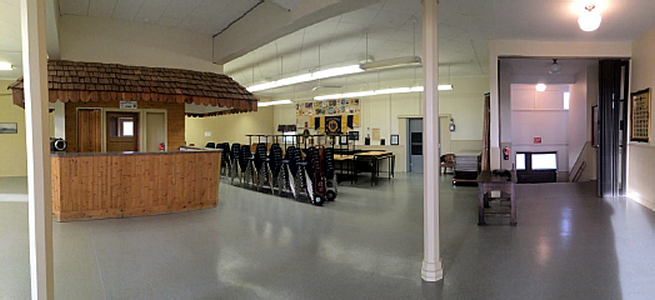 Overflow area east of bar – 22' x 32' | Chairs for 150 | Rectangular tables | Small bar tables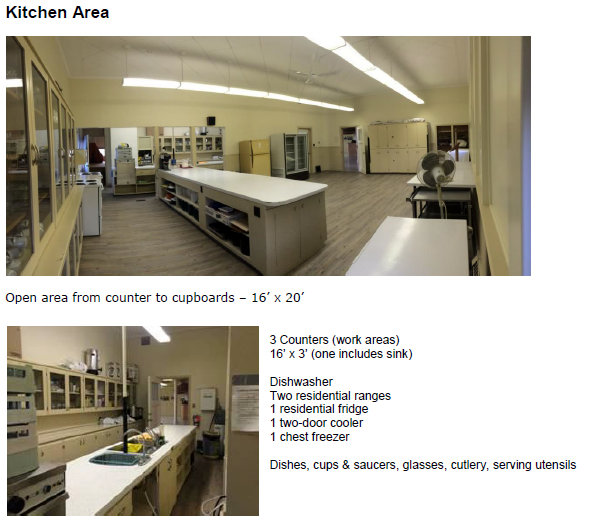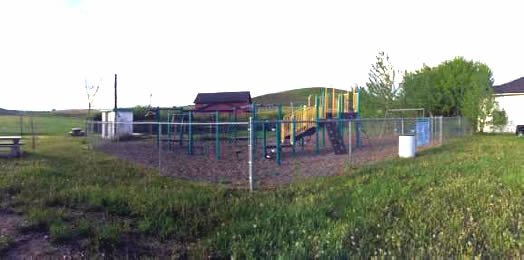 Playground Area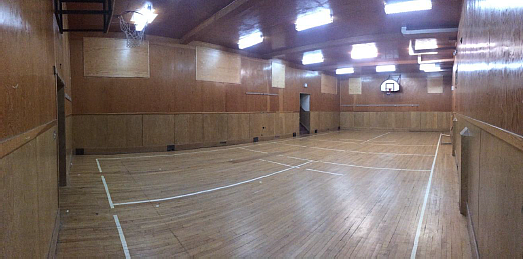 Hall Gymnasium