Rosebud.ca
Gifts, Galleries & Artists
Culture and More in Rosebud
Explore the dramatic, visual and musical offerings of Rosebud, Alberta. This seemingly sleepy little town is actually a hot bed of cultural delights. A unique community of artists living in a small culturally rich community.
Art Galleries
During Rosebud Theatre's main stage season, enjoy the visual offerings of our two local art galleries. Both explore the works of local artists and allow visitors the opportunities to purchase selected works.
Local Artists and Artisans
Rosebud is priviledged to have numerous artists and crafts people that offer their works through the various galleries and gift shops in the town and local area. Some like Royal Sproule bring to life local landmarks and pioneer history, others such as Valerie Speer explore the inspiration of the dramatic landscape and the themes it offers.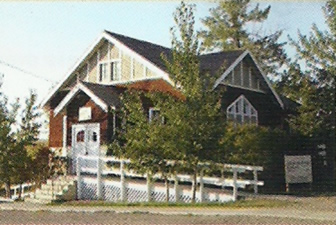 Akokiniskway Gallery
The Akokiniskway Gallery showcases Alberta artists in the historic United Church west of the Rosebud Opera House. It is open to the public for two Hours before each Opera House performance.
Music is the language of the spirit...
If you come to any local gathering you could be excused for the impression that everyone is musical in Rosebud.
From local church services in four-part harmony to Christmas concerts with three or four local choirs to impromptu serenading on the streets and wherever - Rosebud is full of music.
It's not so surprising to find out that one of the requirements of attending the Rosebud School of the Arts is being a part of the choir. For those who are in the general community The Masterworks Choir under the direction of Bill Hamm performs challenging classics such as Hadyn's "Creation". If you audition, you just might make the award winning Rosa Cantorum..
Nearly every musical style is found among from rock to pop, opera to easy listening, you just have to ask.